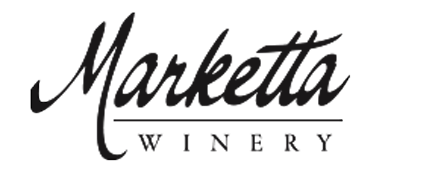 Three wineries, three stories, one winemaker
Napa Valley and France
Marketta Winery, Napa​
In 2007, Chateau Potelle was sold, and in 2008 Marketta left Mount Veeder to create Marketta Winery, a cellar within the city of Napa. After 21 years high up on the mountain on her 202-acre property, she concluded: "It's either mega boonies or downtown, and downtown it will be."​
She decided to follow the old French tradition for small wineries: to excavate the winery on her property.
"It took 5 months for 5 men to dig with shovels and wheel barrows; gosh, they were my heroes".
This created the amazing small winery that it is today: charming and unique.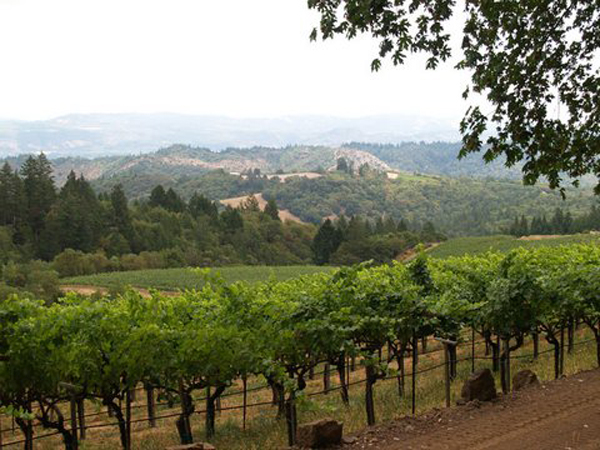 The vineyard where I made my VGS Chardonnay
She decided on 200-300 case annual production down from 15,000 cases on Mount Veeder. "This allows me to do what I love and to maintain my same Marketta style in these wines".
The result is wines that are, as the French say, bien élevés—well brought up, and naturally refined and civilized in the very best sense.​
It was during her 21 years as owner-winemaker, vineyard developer and manager at Chateau Potelle, that she could realize her vision on every level, from creation to finished wine. This continues in her current Marketta Winery.
"It was an incredible privilege and joy to be able to be the independent decision maker, rather than just a link in a big organization. It gave freedom but a huge responsibility".
Chateau Potelle, Mount Veeder, Napa Valley​ 1988 to 2008
When Marketta and her family moved from France she clearly knew the style of wines she wanted to accomplish. She needed to find the vineyard to match her vision. One day her curiosity made her follow a modest sign on highway 29 in Napa Valley "for sale".
This was a fixer-upper winery on 202 acres with 19 acres of vineyards in a breathtaking setting up on Mount Veeder. She walked the vineyards, looked at the soils, slopes, sun exposure, shape of the mountains: she had found their vineyards and home!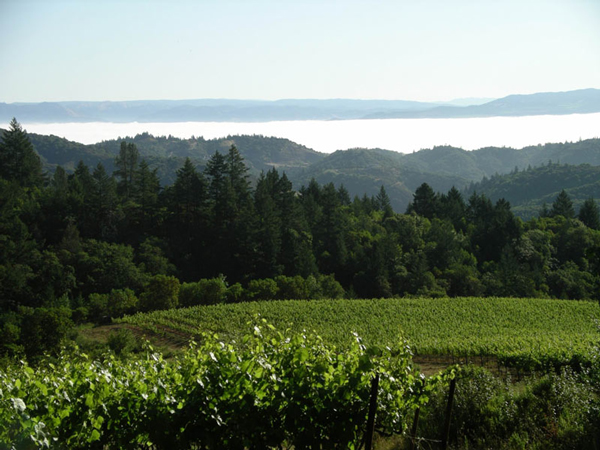 Vineyards I planted on Mount Veeder, Valley under fog
In 1988 she and her then husband acquired these 202 acres on Mount Veeder. Marketta took on defining the wine style, creating the winemaking procedures and developing new vineyards.
Her husband took care of the other side of their business: the sales and marketing.
By 1989, they had moved the family on to Mount Veeder to start a new life as winery owners in Napa Valley. That winery endeavor was Chateau Potelle. This was a true pioneer family commitment. Their two daughters, Mariette (11) and Clarisse (9), became very involved partners. Mariette's nature was more into winemaking, Clarisse's into sales.
There, as the founder/owner Marketta made her indelible mark as a winemaker / viticulturist, developing new vineyards, growing grapes of great distinction, and producing wines internationally renowned for their balance, elegance and complexity. ​
​ Les Jamelles, Languedoc , France
Entering as co-owner and the winemaker, Marketta drastically upgraded and changed the winemaking from the old rather inexpensive wine style to a modern, fine tasting and balanced wine that was more suitable and successful for the global market.​ Les Jamelles produced close to 100,000 cases.
Contact
---
info@markettawinery.com | (707) 226-5944 | (707) 480-8688
Mailing Address: 528 Coombs Street, Napa, CA 94559
By Invitation Only